Member bios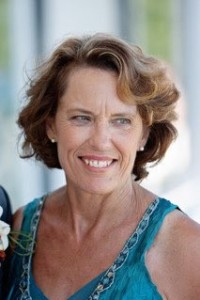 Members accepting new students.                                 Carol Schindler
Carol Schindler earned a Bachelor's in Applied Music from Biola University. She is the principal keyboardist of the Sonoma County Philharmonic and participates in community performance, accompanying, and piano duos.
    Her enjoyment of music and compassion for her students is seen in the manner in which she adjusts her teaching to the needs and learning styles of each student.  Teaching has been a part of her life for over 20 years.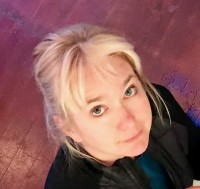 Melinda Moreaux
Melinda Moreaux's focus in teaching is to bring out the most authentic, passion-filled experience for the performer.  Music is a creative, intrinsically human, and fun endeavor.
She has a Master's in Music Education from Holy Names University, with emphasis in Kodaly, and a BA in music (with distinction) from Sonoma State University.  She has attended numerous national workshops, including a CircleSongs Workshop with Bobby McFerrin.
She is a member of the National Association of Teachers of Singing, Music Teachers' Association of California, San Francisco Early Music Society, and the Organization of American Kodaly Educators.  Melinda has directed numerous choral groups and musical theater and opera productions.  She is church soloist and keyboardist for church congregations in the area, and in addition, composes, arranges choral music, and has written theory methods.  
Louise Bettner
Louise is a pianist specializing in jazz and improv.
Marina Lynn
I grew up in the Soviet Union where I obtained my music degree in Piano Performance and Music Pedagogy.  While living in Tashkent, the capital of Uzbekistan, I was privileged to have excellent teachers, graduates of Moscow and St. Petersburg Music Conservatories.  I'm very grateful for the knowledge, skills and the love of music they passed on to me. It was a true passion of mine from the time I was a young child.
Since coming to California in 2002, I've been teaching music at private and public schools, as well as in my own studio in the Wine Country of beautiful Sonoma County.  I also teach private lessons in San Francisco.  
My mission is to show my students the beauty of the art of piano playing and to teach them how to express themselves in unique individual ways through this magnificent instrument.  My lessons always include music theory and music history, as I believe a person can't really appreciate the piece they play without a deep understanding of its structure and its connection to historical musical tradition.
Mastering skills through scales and different technical exercises requires determination, patience, and time.  But if you are ready to start your journey with me, together we will discover the wonderful world of music with your own voice and passion for piano.